How Is Qatar Coping With the Blockade?
Click Like to Follow Fliegerfaust Facebook page to get the News ASAP / Share to share this post now.
AirwaysMag – Qatar Airways is going through the sort of traumatic experience that most airlines will never have to face, short of having their home country involved in an all-out war.
A rumbling spat between Qatar and four of its regional neighbors – Saudi Arabia, Bahrain, the United Arab Emirates, and slightly more distant Egypt – over multiple issues including Qatar's alleged support for Islamist groups and its abrasive Al Jazeera TV station, erupted into a full-blown diplomatic rupture in June. (It is only fair to say that Qatar denies all the charges.)
---
The crisis between the tiny, oil- and gas-rich state on the eastern coast of the Arabian Peninsula led to the three adjacent countries – Saudi Arabia, Bahrain and the United Arab Emirates – to close their airspace to Qatar Airways. Similarly, all airlines from the four other states ceased services to the Qatari capital, Doha.
A glance at the map shows the obvious operational headache facing Qatar Airways. Saudi Arabia lies to the west, the UAE to the southeast and Bahrain to the northwest. To add to the problems, high-altitude air traffic control for the region is handled from Bahrain.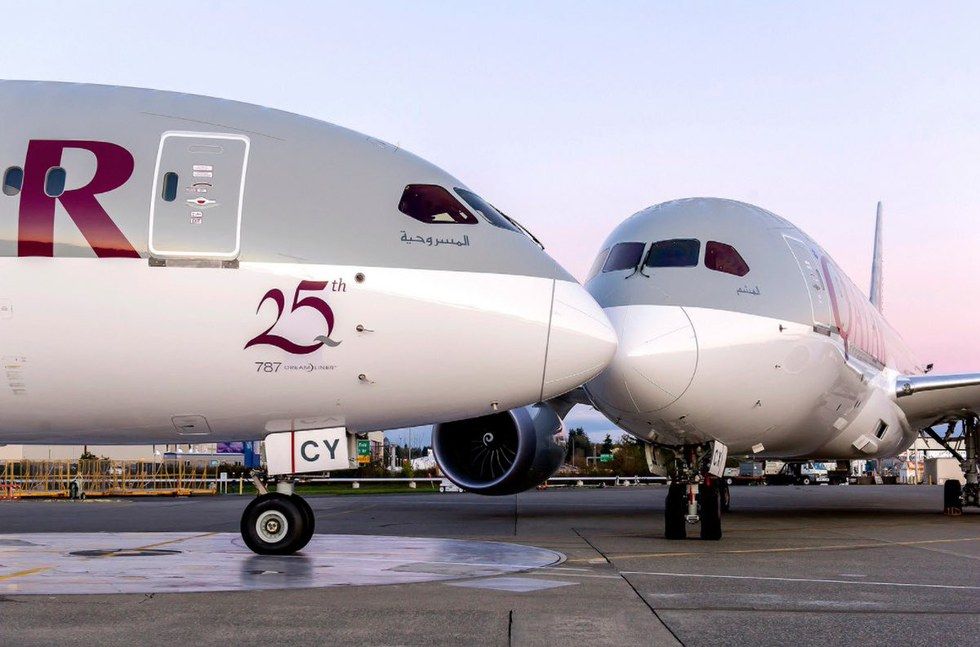 More... https://airwaysmag.com/airlines/how-is-qatar-copin...